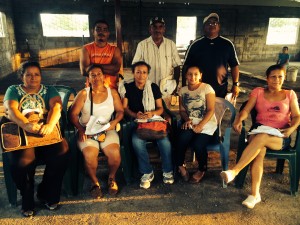 Community Council members volunteer to meet and plan for community improvements. The funds for these community improvements come from profits from the Community Center Store and donations. Sources of revenue are clothing donated and brought to La Calle Real from Charitour Volunteers, items purchased for resale, and items made by residents for sale.
The Council discusses solutions for economic, health and social wellness.
Water quality and distribution, a children's playground, and improved school facilities are among some of the needs stated by the council.