Paintings by Leycar Flores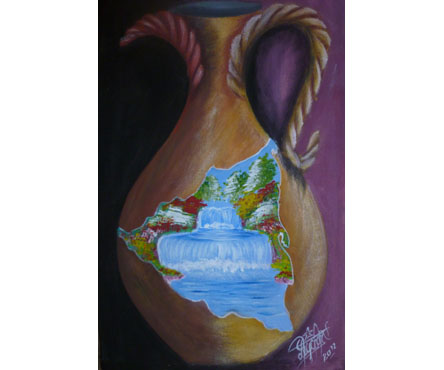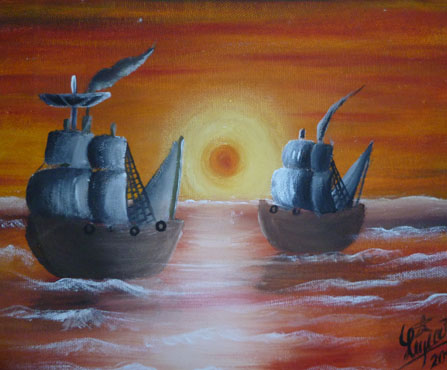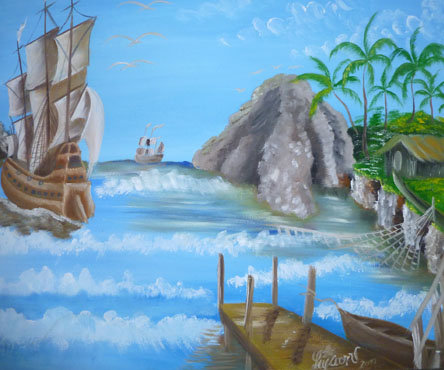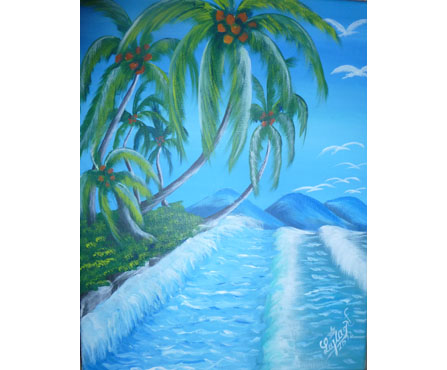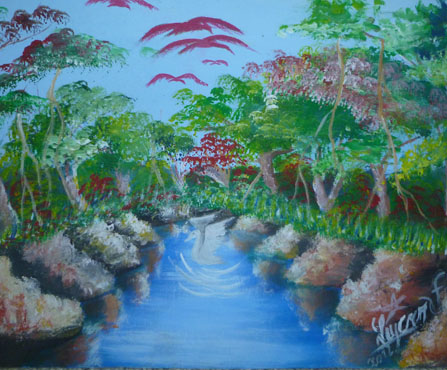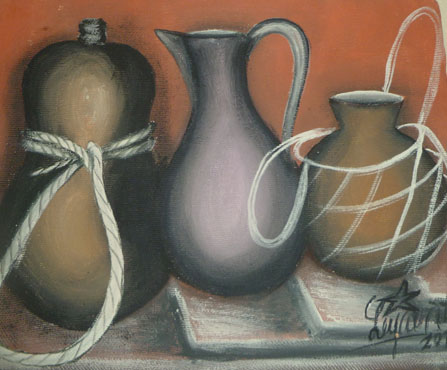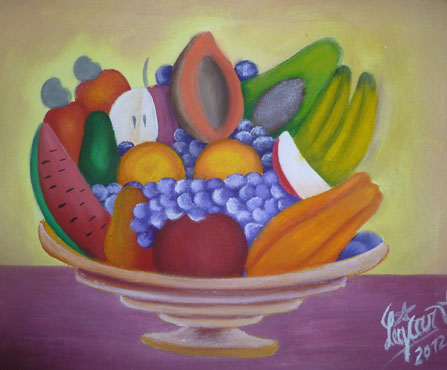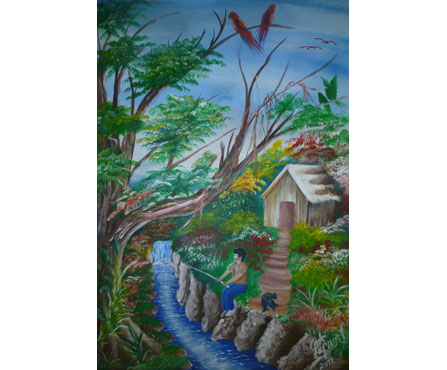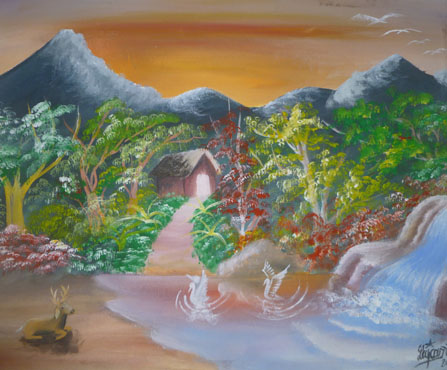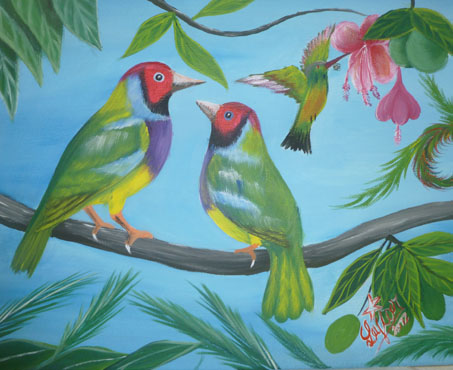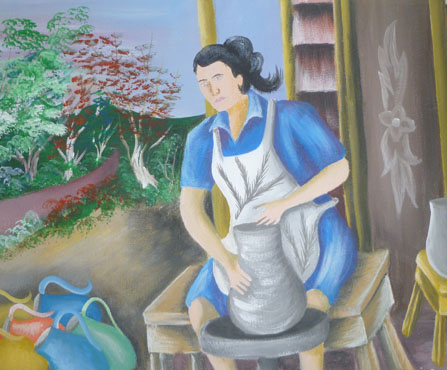 Hal and Denise Young
Founders: Worldwide Child Relief Foundation
"We discovered Leycar Flores during a humanitarian trip in a remote village called La Calle Real located in Northern Nicaragua. It is a very impoverished rural area with little or no commerce. Most families live a meager existence off the land.
While doing our (Worldwide Child Relief) work we noticed some paintings hanging on the wall at the rural secondary school. We were impressed by the ability of the painter to depict with natural skill, landscapes and other images of Nicaraguan life."
Leycar Flores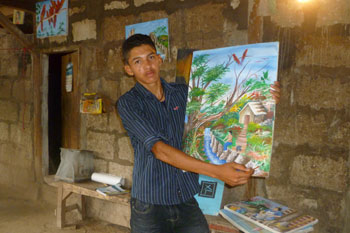 "I was born 4th of January 1995. I live in La Calle Real de Tolapa, which is one of the many villages that make up our beautiful Nicaragua. My parents are Luis Flores Antino and Franeisea Anabel Nazaez Chavorvia.
I am sixteen years old. My major aspiration was to become a good painter ever since I was a child. I am grateful for this gift that God has given me. Art and painting are in my blood. I hope to someday receive more training to develop my skills as an artist.
At this time my parents and siblings need me to help with farming to sustain our family. We grow corn and squash, and have one cow and one horse. I hope that someday that my paintings will support my family, and bring greater recognition to my village of La Calle Real."
How Buying Paintings Help La Calle Real (and may help you)
Like many isolated small third world rural communities, very little financial resources are brought in from the outside. Most exchange of goods and money is recirculated within the community. The only outside revenue sources in LCR seem to be:
Teachers salaries ($200 month) who live in LCR that are paid by the government.
Ceramic buyers who swoop in to buy the products in bulk, dirt cheap.
Community members who leave the community daily or months at a time for menial labor.
When you make a purchase/donation of one of Leycar's paintings, you do the following to help this impoverished community:
Leycar and his family spend more money in the community that improves the standard of living of everybody.
A percentage (40%) goes to the LCR community fund for projects to benefit everybody.
Leycar gets money to further educate himself as an artist.