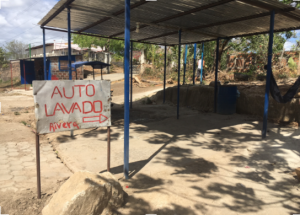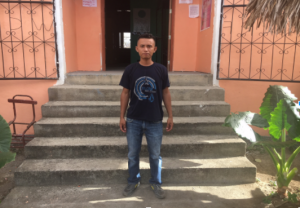 Loan Profile #001  Posted  02/27/2018
GOAL US $450
Percent Funded    22% 
$100 of $450
PERSONAL PROFILE – Wilfredo Josue Rivera Solis
Name: Wilfredo Josue Rivera Solis
Location: La Calle Real de Tolapa, Nicaragua – Calle Real Abajo, Malpaisillo, Leon.
Business description: Car wash
Family: I am single but with my income I support my parents, both of them.
Hopes: to increase the business I am running now and if possible to open another service station in a different location.
Dreams: Through hard work to reach self-sustainability for me and my family.
Vision: my personal vision is to succeed in my business applying the values taught to me by my parents, and help in this way my community.
MICRO FINANCE PLAN PROFILE
Amount needed:  US$450
How the money will be used?

To buy a car washing machine that costs US$200.
To cover the floor with cement US$125.
To buy a car polishing machine US$125.

Why it will grow the business?

The use of these devices will let me do the job faster and with higher quality, which means I will be able to increase the number of cars washed thus increasing the income.